Sharing a handful of vintage and handmade items found at Design Archives in Greensboro.

It's no secret that, even when we aren't looking to actually buy something, we enjoy doing a little window shopping. For starters it's just fun to see what kind of stuff is out there, but it also gives us ideas or inspiration. It's like a less sophisticated version of going to an art gallery; it's still enjoyable for us to peruse interesting, unique pieces of furniture or home decor.
This week's adventure uncovered several cool items – only one of which we took home unfortunately!
First up is the item that we took home. A hand-made wooden bowl for $8. Yes $8. You'd probably spend more than this at a similar item at Target and I'd rather have the money go to a local vendor.
Next up is two modern accent chairs (only one pictured). I really wish we had a space for them. I had one area of the house in mind that we probably could have made work, but realistically we are just about out of room to utilize more actual furniture:
The chairs have a certain bohemian vibe with the mix of the wood, the leather seats, and the caning on the back. I was envisioning them situated on top of a modern rug with some kind of graphic print like these: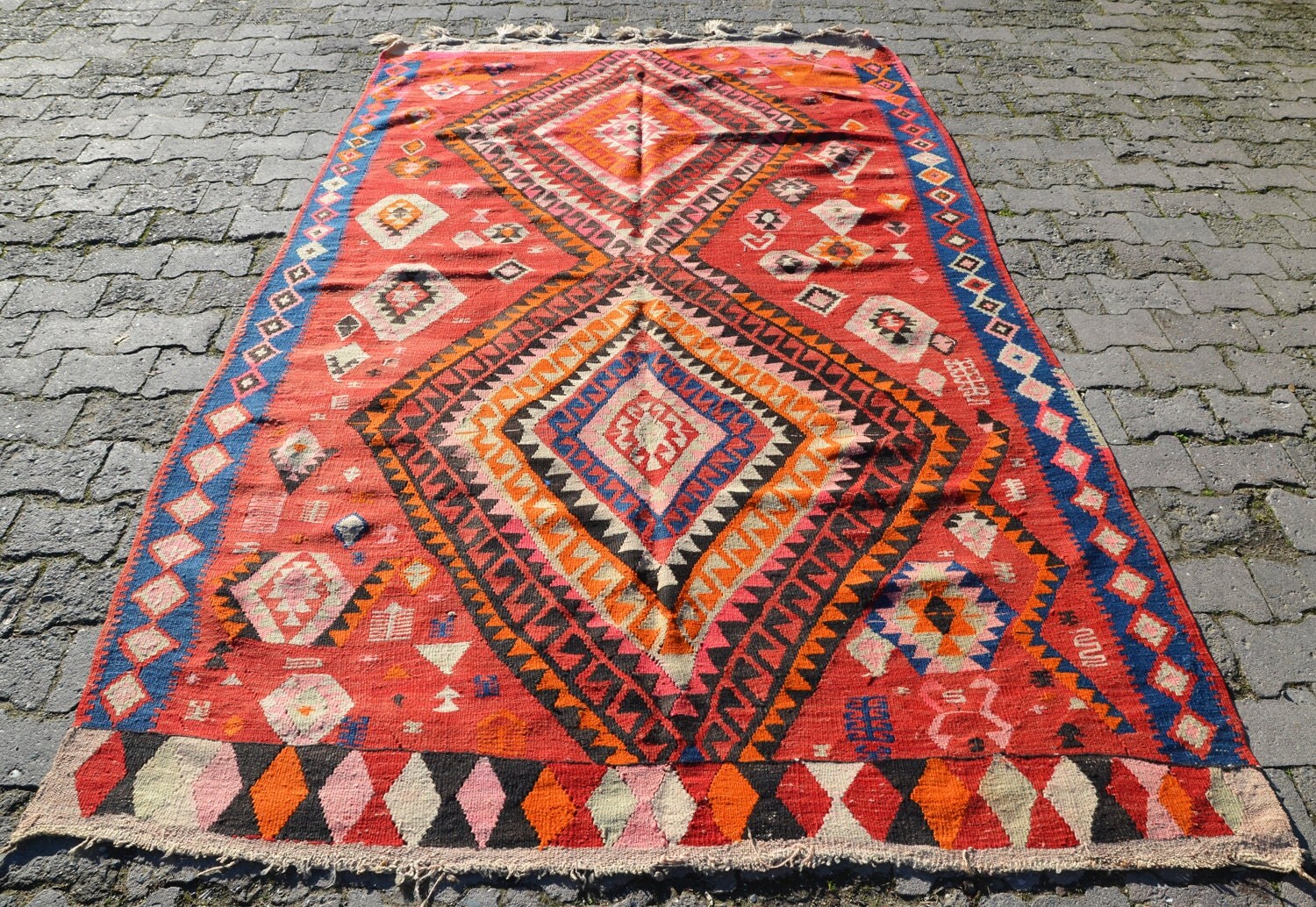 Finally, a few other smaller objects of interest we ran across were a vintage brass desk lamp and a table clock from the 1950s. Both very cool items that we just didn't have a specific use for in our home but were cool nonetheless.
Sometimes I wish that I did actually do some interior design work as a living so that I could purchase things like these for clients but window shopping is still enjoyable nevertheless.
Hope everyone is or is soon to be enjoying some time off from work for the holidays!